CYCLEOPS Joule 3.0 With Heart Rate Strap
CYCLEOPS Joule 3.0 With Heart Rate Strap
RRP £480.00
PRICE £432.99
CARRIAGE: Add item to Basket to show carriage costs (you can easily remove it)
Model Year

2012

Description

The World′s First Cycling Computer Designed for Cyclists Who Train with PowerYour training changes. You change. Training with Joule™ means knowing where you are where you have been and where you need to go. Every ride with Joule™ can be as targeted and specific as you need it giving you the precision and effectiveness necessary to perform at all times.Joule™ 3.0•Indoor specific outdoor compatible for optimum versatility•Customizable dashboard categories allow easy access to 18 metrics while riding•8 detailed reports provide on-the-fly analysis with historical comparisons•Activity mode manages and organizes intervals workouts and courses•Onboard memory for 20 hours of riding and a full year′s historical summary•ANT+ wireless technology provides compatibility with your favorite sensors•Full color display with backlight offers maximum visibility•Resistance control always accessible for PowerBeam and 400 Pro usage•PowerAgent compatible for set up workouts courses and data syncManaging Training Data Lets You Improve!Reports include:DashboardCustomizable dashboard categories allow easy access to 18 metrics while riding. Summary ReportBasic information with minimal manipulation or calculation and how they compare to previous performances. Power Detail ReportIn depth view of power specific information for new insight into ride intensity and characteristics. Includes normalized power watts per kilogram of body weight and time spent at zero watts. Work ReportKey measures for quantifying work completed including TrainingPeaks′ Training Stress Score (TSS) and Intensity Factor (IF). Peak Power ReportFull array of peak power data for indication of ride intensity at key physiological markers of current fitness compared to previous performances. Time in Power Zones ReportTime spent in physiological relevant power zones in absolute minutes and as percent of total time. Time in Heart Rate Zones ReportTime spent in physiological relevant heart rate zones in absolute minutes and as percent of total time. Surges ReportQuantification of how many accelerations or matches were burned during a ride over 4 6 8 and 10 watts per kilogram. Climbing ReportDetailed indication of climbing including total altitude gained and lost vertical ascent (VAM) and grade. ActivitiesSummary list of intervals workout and course segmentation for precise control over your training.
As with any product, specification is subject to change without prior notification. You are advised to confirm current specification before buying.

Shop with confidence.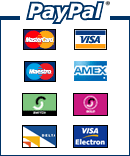 PayPal available for orders up to £500.00